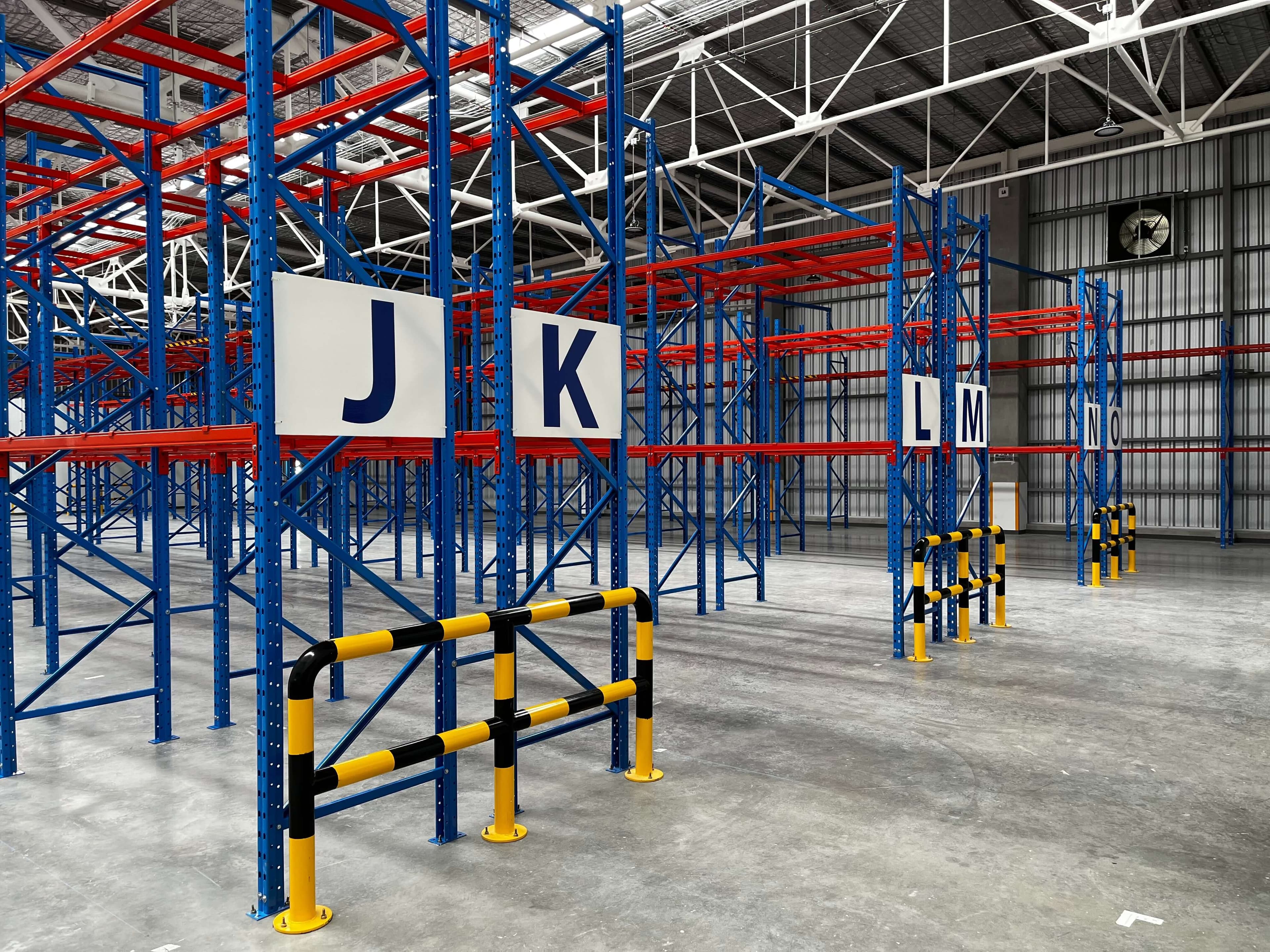 Introduction
Get to know us
We are a company specializing in warehouse material supply and storage solution design. Our business scope includes various types of warehouse material supply, inventory scheme design, shelving production and installation, large-scale iron equipment design, production, and maintenance. Our goal is to provide customers with tailored, reliable, safe, and affordable warehouse storage solutions, helping customers reduce costs, increase warehouse space utilization, and improve the efficiency of customer employees.
About us
We offer a diverse range of storage solutions and have a professional design team that can provide customers with various storage options, including different types of shelving applications, innovative access solutions, and various self-designed iron equipment. We have our own factory and use various advanced equipment to assist in production, along with strict and skilled manufacturing processes. All load-bearing equipment produced by us can pass local and effective third-party safety or load-bearing tests. In addition, we have a professional installation and maintenance team that provides maintenance and repair services for the iron equipment we produce.
Our promises
YNK upholds the core values of 'Integrity, Professionalism, Innovation, and Pragmatism' and is committed to providing customers with better warehousing solutions, becoming a leader in the industry.
Plastic Pallets, Wood Pallets & Other Warehouse Supplies
As a well-established supplier in Hong Kong, YNK Enterprise offers a wide range of professional warehouse supplies, including plastic and wood pallets racks, cartons boxes, plastic baskets, packing wrapper, and more, to streamline your storage and logistics processes. We are dedicated to providing quality custom warehouse equipment and installation services to elevate warehouse operations for companies of all sizes.
Customized Design & Installation
Although our warehouse supplies come in the standard dimensions that are suitable for most warehouses, they may not be a perfect fit for certain design layouts and operational needs. That is why YNK Enterprise provides custom design and installation services in order to optimize your unique space and workflows. We can devise tailored solutions such as shelving, large ironware production, platform installation, floor space optimization, etc.
Competitive Pricing
With a top-notch ironwork manufacturing factory in mainland China, we are capable of large-scale quality ironware at reasonable prices. These equipment pieces boost your business efficiency and productivity while keeping your costs to a minimum, making us your go-to supplier of warehouse supplies and installation.
Extensive Track Record
We have served numerous clients in Hong Kong, from SMEs to renowned enterprises such as IKEA, Vitasoy, and Coca-Cola. Our expertise, proven track record, and robust product portfolio help us offer diverse warehouse supplies at fair prices.